Bullock Farm, Kingston Seymour
Viaduct Fishery, Somerton
Bristol Docks, Bristol
River Kenn, Clevedon
If you found this page through a search engine click here for the main site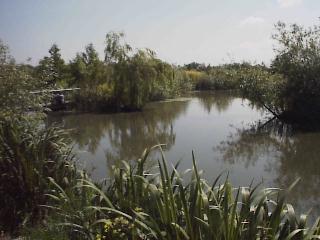 Bullock Farm comprises of four lakes (91 swims). The match lake, specimen lake, south pool and the new North Pool.
The match and specimen lakes are well stocked with Common, Mirror, Ghost and Crucian Carp as well as Tench, Roach and Rudd. They are set out in such a way that virtually every swim has a feature and you feel as if you have the lake all to yourself ! South pool is more open and an ideal lake for beginners.
Situated on the moors between Clevedon and Yatton, it provides good fishing, (I've had 100lb of Carp in a day) and is within easy reach of Bristol and Weston Super Mare.
Best methods are pole or waggler with meat, bread or sweetcorn for Carp and Tench. Punched bread or maggot for Roach, Rudd and smaller crucians.
Details and Directions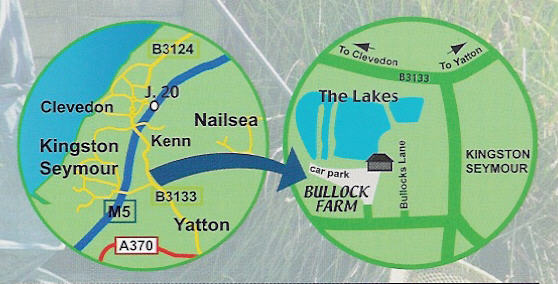 * Lakeside Parking. * Pay on bank * Open all year. * Fishing dawn to dusk.
* Concessions available for matches. * Toilet Facilities. * Refreshments available
* 4.5 Mile from Junc 20 M5 * Tuition available (PAA Coach)
Holiday Chalets with free fishing for residcnts
DAY TICKETS
Adults £5.00
Juniors/OAP £3.00
Under 14s must be accompanied by an adult.
Proprietor: Phil Simmons

Bullock Farm Fishing Lakes, Kingston Seymour, Near Clevedon.
Tel: (01934) 835020
Website www.bullockfarm.co.uk Email: BullockFarm@kingstonseymour1.freeserve.co.uk
Nearest Tackle shops:-
The Tackle Box, Station Road, Clevedon
Cadbury Garden Centre, Congresbury

---
| | | |
| --- | --- | --- |
| Viaduct Fishery | | DAY TICKET |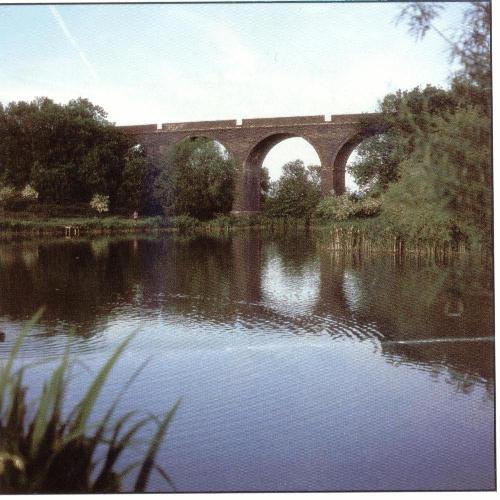 Viaduct Fishery lies in the beautiful setting of the Cary Valley floodplain with magnificent views across the Somerset countryside. Close at hand car parking and all weather tracks gives good access to all of the lakes.

NEWS
Cary and specimen lakes now open




All the coarse lakes are densely stocked with Roach, Rudd, Bream, Perch and Tench. There are also a large number of Mirror, Common and Ghost Carp ranging from 2lb to 8lb plus a good head of specimen fish up to 25lb.
Viaduct coarse lakes are very much aimed at the pleasure angler and matchman alike offering a range of quality waters. With the opening of Cary Lake there are now 115 pegs available. Open matches and festivals are held throughout the year with club bookings well catered for.
On all lakes (except the specimen) there is a limit on hook size, max size 12 barbless and a line limit of 6lb max. If fishing a match you should take two keep nets as carp and silver fish must be kept separate. All nets must be dipped.
Best methods, waggler and pole fished maggot, caster and bread for mixed catches. Frame feeder and sweetcorn or popped up maggot for Carp and Tench.

Specimen lake now open Best fish to date Mirror 26lb, Common 23lb.
Seven pegs, NO night fishing, fixed rigs, nuts, pulses, keep nets or sacks.
Unhooking mats are required, min 8lb line, min size 6 barbless or microbarb hooks. Booking recommended.

DETAILS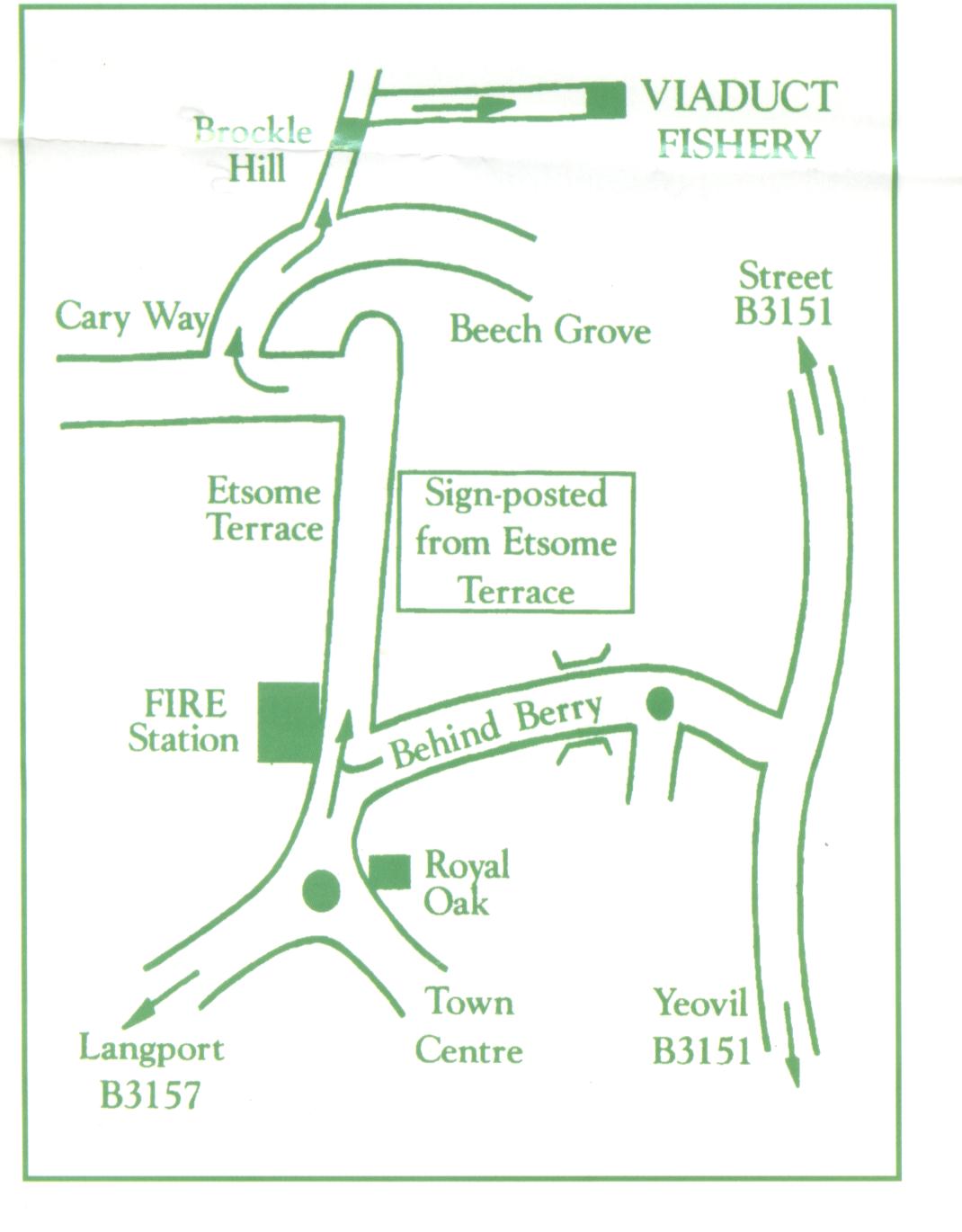 * Disabled Access.
* Toilet facilities.
* Agent for EA rod licences.
* Hot and cold Refreshments.
* Fully stocked tackle shop.
* Bait for sale.
* Hire of rods, nets, etc.
* Tuition available.
* Farm Shop.

DAY TICKETS
Adults £5.00
Juniors£4.00
Specimen lake TBA
Proprietors: Steve Long
Ian Parsons

Viaduct Fishery, Cary Valley, Somerton, Somerset. TA11 6LJ.
Telephone: (01458) 274022
Nearest Tackle Shop. On site

Back to Top






---
| | | |
| --- | --- | --- |
| Bristol Docks | | now free fishing!!!!! |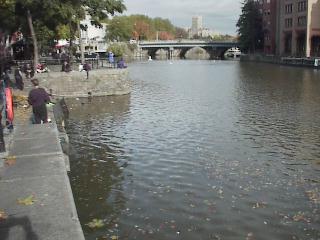 Bristol Docks offers fishing in the heart of the City, from Baltic Wharf right through to the top of the Feeder Canal where it joins the River Avon. The Docks complex and the Feeder Canal are considered to be enclosed waters and are therefore open all year.
Virtually all coarse species can be found somewhere, in fact the only river fish not yet reported as being caught is Barbel. Even some sea fish notably Flatties and Mullet are likely to take the bait.
The waters here can be very deep so the preferred methods are groundbait feeder or pole although sliding waggler can also be very effective. Being in the centre of town many swims are best fished in the evening as parking is easier. Street lighting allows you to fish comfortably well after dark and there are weekly "starlight matches" held. Contact Tony Rixon, Avon Angling on 01179 517250 for details.




---
| | | |
| --- | --- | --- |
| River Kenn (Blind Yeo) | | DAY TICKET |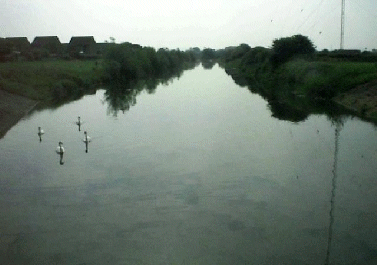 The River Kenn at Clevedon is an easy access pleasure venue. It can produce very good Bream (as shown on Mike Hobbs page) throughout its length. The Strode Road sections above (as shown left), and below the bridge to the outfall, are favourite in the summer months due to weed in the upper reaches.
Of late the number roach in matches has fallen drastically. This is generally put down to the black death (CORMORANTS). But when pleasure fishing you can draw the fish much easier and hemp fishing can still get you double figure nets of hard fighting redfins.
There are also a few Tench and Carp which are just waiting to take the bait offered for Bream and give you a run for your money. In the winter the water level on the Kenn is lowered to drain the moors, it then becomes tidal (and very muddy), but, sport can be excellent when the tide pens the river and the level rises for three or four hours. I once had sixteen Bream for sixty four pounds in an hour and a half, after being biteless for two hours before the high tide backed the river up, slowing it down and raising the level.
Pike fishing is very productive in the winter months, either to lures or deadbaits. Livebaiting is not allowed.

DETAILS

North Somerset Association of Anglers control this water and the permit also covers parts of :- Tickenham Boundary Rhyne, Old River Kenn, Congresbury Yeo, North Drain, as well as Apex Lakes, Newton Lake and Walrow Ponds. Full season ticket holders also get a concession at Bullock Farm Fishery.


Day tickets are £2.50
Seasons £16.00 Senior
£7.00 junior & Senior Citizen

Nearest Tackle shops:-
The Tackle Box, Station Road, Clevedon
Cadbury Garden Centre, Congresbury

If you found this page through a search engine click here for the main site
---
Don't get caught out. Check the weather before you go!

---