New Tackle Reviews.
REVIEWS....REVIEWS.....REVIEWS
If you found this page through a search engine click here for the main site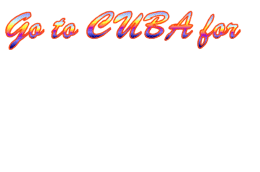 Look After your Worms
---




If you were at the Go Fishing Exhibition at the NEC you could have tried this pole for yourself. I and several others did. This was not just waggling a pole inside the show, but actually fishing with it outside on Pendigo Lake.

This pole was well and truly tested. Number 8 elastic through the match tip, 13 metres out, catching trout (yes trout) up to one and a half pounds! At just 940g at 13m it was a joy to use. The twin process used in the manufacturing of the Lerc range of poles makes it responsive with bags of power.

The 5033 is a superb mid price range pole. It is supplied with a top 3 (match) kit, 2 power tops and 2 third sections. Also available is an extension to 14.5m. The power tops will take 14 elastic.
Price is £599.

If you are looking for something a little less expensive check out the new Lerc 5050. It come with a full elastication pack (worth £40) has a very similar spec to the 5033 but is available for just £399.

To find your nearest stockist phone Preston Innovations on 0800 169 1445

NEW WEBSITE...NEW WEBSITE

Preston Innovations now have their own website with details of all products in their range. You can check out the latest kit available, and if you wish, order on line at www.prestoninnovations.co.uk

Back to Top
---
CLEVER CLAW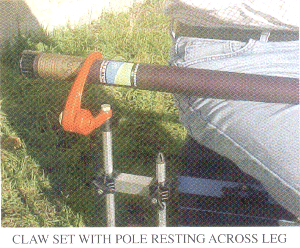 This really is a clever piece of kit. It has had rave reviews from everyone who has tried it. So much so it is the first piece of equipment to get the PAA seal of approval.
Until now I would not use a pole rest. Mainly because they are so awkward to use and get in the way, also you are not in control, if you get a bite whilst feeding the chances are you will miss it. So you learn how to feed and hold the pole at the same time, but when fishing a five-hour match with the long pole you are sure to get backache. The Clever Claw changes all that.
The beauty of this claw is that it will hold the pole be it six or sixteen metres. With the match man set up as shown the weight is taken across the leg leaving both hands free for regular feeding (or eating your lunch).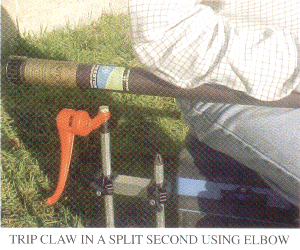 Simply lift the leg to strike! The Clever Claw will not trip open until you take the pressure off it. That happens when you push the butt of the pole down. The Clever Claw flips open so it is not in the way as other rear pole rests usually are.
The packaging shows several ways to set up the Clever Claw with clear instructions. Five years in development, made with automotive quality components, with a recommended retail price of just £14.99 this is a must have piece of kit.
NEW WEBSITE...NEW WEBSITE
Want to know more?! Visit www.cleverclaw.com
The Clever Claw will be available in all good tackle shops shortly. If you can't wait phone Nick or Kerry Palmer at REAL iDEAS 01572 768082.
Back to Top
---
Looking After Worms!!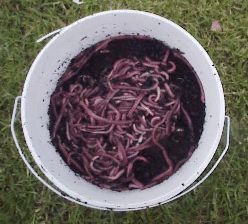 Chopped worm fishing is the in thing at the moment and it looks like it's here to stay!
Fish just cannot resist the scent of worms, it really gets them in the mood to feed. Just like when you wander down the street and catch a whiff of the fish and chip shop, the taste buds tingle and the stomach says "GIMME!"

The most important thing about worm fishing is a ready supply of fresh, lively worms. Dendrobaena are accepted as the best for chopping and the smaller ones make a very active hook bait. Red worms have always been a favourite for Perch and Bream, while the humble Lobworm is unbeatable for eels in flood conditions and also loved by Chub.

So where do you get worms? A wormery in the garden is ideal but rarely supplies enough for all your needs, particularly if you fish often. Lob worms can be picked up at night by torchlight but are not always out due to frosty or dry conditions. An added hazard when collecting "Lobbies" is the attention of local "Bobbies". As a friend of mine found out whilst collecting near a nurses home after a night on the town!


Looking after your worms


The best temperature to keep worms at would be between 4-8 deg C. Usually in a fridge or in a dark corner of the garage. I have had reports of worms lasting 4 months on a garage floor! The main thing is to keep them away from light. The soil they come in is sufficient to keep them happy for 2-3 weeks. If you want to keep them any longer then you should either put them into a larger container with a bit of horse pooh or keep them in the same container and feed them horse pooh or potato peelings on a more regular basis. You will be able to see when the feed has gone and you can then feed some more. DO NOT over feed them. The food will heat up and kill them! An alternative is shredded cardboard (Corrugated only). They will quite happy with this if it is cut up into small pieces and soaked. You cannot over feed them on this, although to much printed cardboard can become toxic to them.

Back to Top

If you found this page through a search engine click here for the main site
---