Free Venues
Conham River Park
St.George's Park
Abbots Pool
If you found this page through a search engine click here for the main site

| | | |
| --- | --- | --- |
| Conham River Park | | FREE FISHING |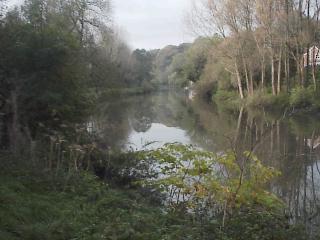 The Bristol Avon has excellent free fishing from the top of the Feeder Canal up to the weir below Chequers pub at Hanham. Conham River Park is my favourite stretch and has provided bags of roach to 30lb. bream to 40lb and chub to 60lb., all within two hundred yards of the car park.

Best methods:- In the summer months Roach and Dace go mad for hemp and tares on pole or whip, in winter stick float fishing with maggot or caster can provide good mixed bags.
Chub and Bream methods are the same all year.
Chub can be caught on waggler or feeder with maggot or caster but you may find yourself "bitted out" by Bleak. A good alternative is meat, bread or cheese.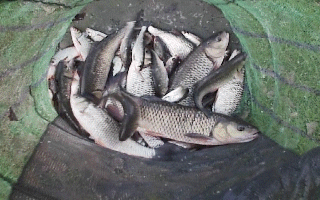 The Bream seem generally to prefer groundbait feeder with white crumb or liquidised bread and bread flake on the hook. If you want to be more active try fishing bread under a crowquil Avon (Topper) float.
This section of the river is tidal so watch out for the higher tides. If you don't, you could find yourself retreating rapidly up the bank, or trying to fish something that resembles the Bristol Channel.
You have been warned!
Back to Top
---
| | | |
| --- | --- | --- |
| St. George's Park. | | FREE FISHING |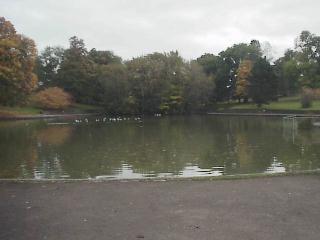 The lake at this park has been fished by four generations of my family. It is where I caught my first fish (a roach) and where I spent all my summer holidays. I still fish it regularly and have had some cracking sport.

The main species are carp and roach, perch are on the increase and odd Tench make an appearance. I have been told that there are even some catfish lurking around.
Many methods work here, the carp which run to double figures can be caught on floating crust (but watch out for the ducks), method feeder, straight lead, waggler, pole, with meat, maggot, caster, sweetcorn or bread as the bait.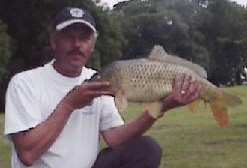 Roach to 2lb fall to caster fished over a bed of hemp. You don't have to cast far, my nine year old daughter, the fourth generation to fish this lake has had roach to 1lb 8oz fishing two metres of pole to hand.
The best swims are near the island and carp can easily be spotted basking at the back (smelly end) of the island. Unfortunately fishing has recently been stopped in these hotspot areas. Hopefully that will change!



Back to Top
---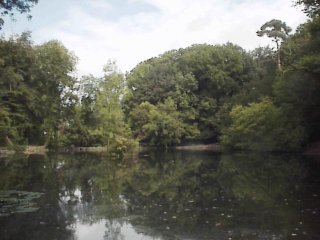 Abbots Pool is tucked away in Leigh Woods, formerly part of the Robinsons Estate. It is a small lake with an island in the centre which is on stone pillars, this provides shelter for the small head of double figure carp. There are stacks of Roach and Perch making it a popular venue for youngsters, but by far the best reason for fishing here is the Tench. There are loads, many over 5lbs, they can be taken on, caster, sweetcorn, bread or worms and give an excellent account of themselves. The best fishing times are, as usual with Tench, dawn and dusk.
The only drawback to this attractive spot is the high incidence of theft from cars . Cars may not be driven down the farm track and parked by the lake. You have to use the car park provided which is one hundred yards from the lake and hidden from view by the trees.
Directions From the A369 turn down the Lane by the side of the George Pub, follow this for about 500 yards and on your right you will see a farm track for Orchard Farm. The car park is 50 yards down on the right. From there you walk on down the track to the lake.
Back to Top
If you found this page through a search engine click here for the main site
---
Don't get caught out. Check the weather before you go!

---