Born to Fish
The TV Series from Country Channel TV
Presented by Mike Hobbs
A phone call out of the blue on April 1st asking if you would be interested in doing a TV series? What would you think? It was after 1pm so I arranged a meeting with the caller, Stewart Mackay....cameraman and producer.
Stewart came to my home for a chat on the following Saturday, the next day we had a trial filming session "just to see if you like the camera and it likes you" said Stewart, it turned into the first of a series of ten programs dedicated to fly fishing!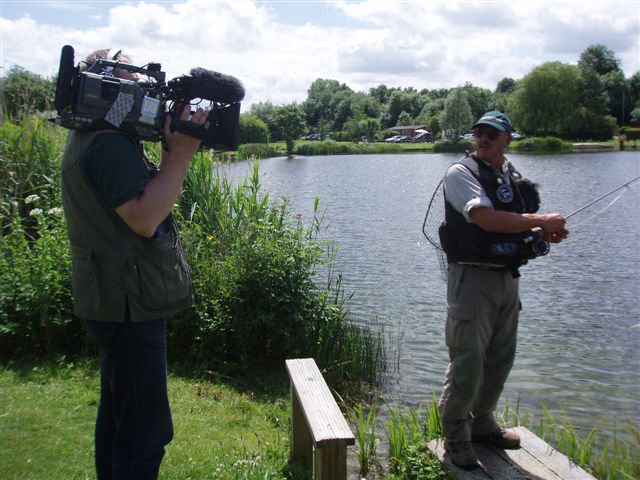 These shows were filmed on purely day ticket fisheries, sadly Broad Oak Farm the trial venue has now closed, but the rest are available to anyone.
The idea was to provide an informative angling program, lots of little tips and observations on the various venues and how to get to fish them yourself. Eight of the ten venues I had never seen before yet alone fished! New venues can be daunting, but that is what angling is about. Seeing a new lake or river, working out where best to fish, what flies to use, the best tackle for that particular water and the right method on the day.
For me the pressure was to catch fish on every show. Stewart was sure I would blank on at least one and the show would go out as just that, a blank day! There were some waters that were very hard for various reasons. Did I catch in each show? You will have to watch them to find out. What you see is exactly how it was. Most of the shows were filmed back to back, that is one venue on Saturday and the next the following day Sunday. I have enjoyed making them and hope you enjoy watching them.
Click on a title below to view the program.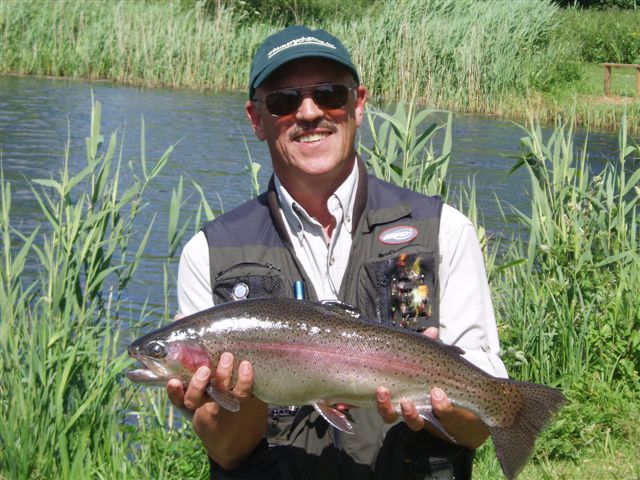 Recording photos